Inside Fitness Experts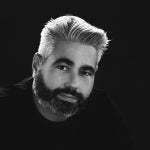 Terry Frendo
As a veteran of the Fitness Industry Terry has a true passion for improving peoples lives. He started his career at Oxygen Magazine overseeing all Marketing and Sales. In 2005 Terry started Inside Fitness Magazine which quickly became the top selling Fitness publication in Canada and still is to this day
@terryfrendo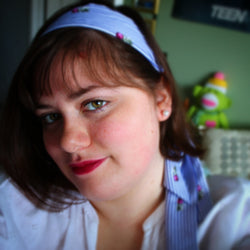 Jillian Kent
Graduating from the University of Guelph with a BA in Honours English, Jillian is an expert when it comes to all things writing; working for several magazines, including Inside Fitness, Jillian is working on making a career out of creating, editing and managing high quality content for a wide variety of audiences.
Email Editor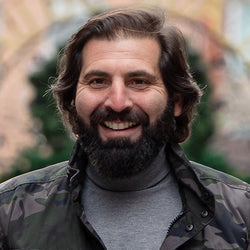 Joseph Santos
Joseph Santos is a Digital Media Specialist with over 20 years of experience in new media production, specializing in video and still image creation. He is a valuable member of the team at Inside Fitness, where he leverages his expertise to create high-quality, engaging content. With his eye for detail and commitment to excellence, Joseph consistently delivers outstanding work that helps the brand connect with its audience.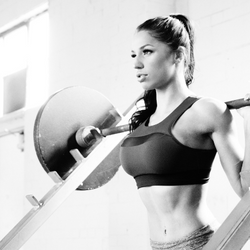 Sarah Ainsley Harrison
A four-time Bikini Champion, two-time National Bikini Champion and a former miss Canada who won the Best Body Award at Miss Universe Canada, Sarah Ainsley Harrison is a Certified Nutritional Practitioner, Personal Training Specialist, Exercise Therapist, CrossFit Trainer, Advanced Kettlebell Coach. These are just a small sample of her specializations.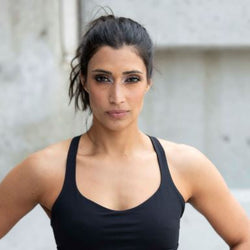 Sabrina Virdee
A Registered Holistic Nutrtionalists and Certified Personal Trainer, Sabrina has invested a lot of time in ensuring that she has all of the qualifications and expertise that she needs to help strengthen other people's knowledge of health and nutrition.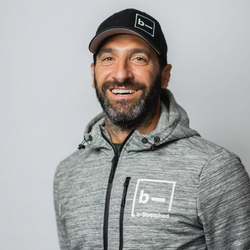 Marco Capizzano
Dr. Marco Capizzano is a former collage athlete who is the fonder and CEO of Toronto's b-Stretched, one of the premiere stretching facilities in the city. He has been approached by corporate wellness teams, professional sprots teams and many others for his insight on the importance of assisted stretching.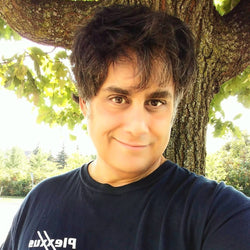 Tim Rigby
Tim Rigby has been one of Canada's most-published fitness authors since 2005. He holds a Master's degree in Journalism and obtained certification as an NSCA Personal Trainer in 2014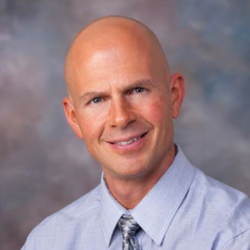 Corey Grenz
Corey Grenz has a MS degree in Kinesiology and has worked in the fitness field since 1995, currently coaching people over 40 to lose fat for good. He coaches from the front as he has done 10+ Physique competitions and competes in Physique at Masters Level.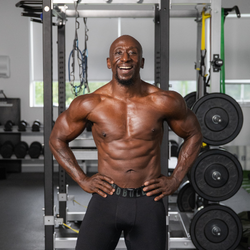 Funk Roberts
Funk Roberts is a former professional turned Certified Master Metabolic Trainer who specializes in helping men 35-60+ completely transform their lives through nutrition, recovery, mindset, and metabolic training. Creating a Metabolic Conditioning Certification Course, Funk also teaches and certifies others around the world to train others.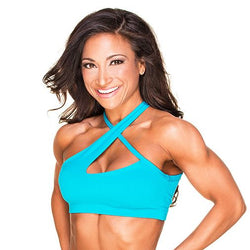 Brenley Cunningham
Brenley Cunningham has 15 years of experience in the holistic health and wellness industry. Incorporating her first business at the young age of 19 with the goal of facilitating a one stop shop for health and fitness to help people achieve a greater level of fitness as well as greater level of health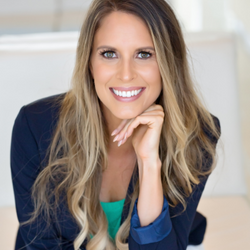 Nadine Dumas
RoleNadine Dumas online holistic approach to health and wellness spans the globe with footprints in many major countries and continents. Her experience and businesses focus on mind-body nutrition and eating psychology coupled with achieving individualized fitness objectives. With over a decade of experience, Nadine's history spans all platforms including retreats, apps and books.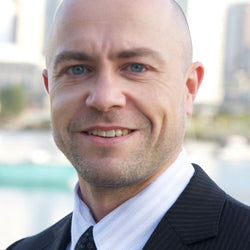 Don Gauvreau
Don Gauvreau is recognized as one of the best product formulators in the dietary supplement industry. He earned the moniker "The Supplement Godfather" because of his in-depth knowledge and ability to continually develop and discover new and exciting ingredients.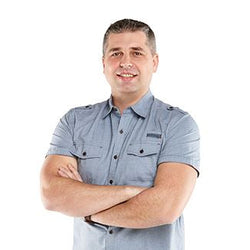 Arthur Kwiatkowski
Arthur Kwiatkowski is the owner of Arsenik Studios Inc., a photography and an award-winning packaging design studio. Specializing in fitness photography, Arthur is the Chief Photographer for Inside Fitness Magazine. His photography work is internationally published in magazines, ad campaigns, and book covers.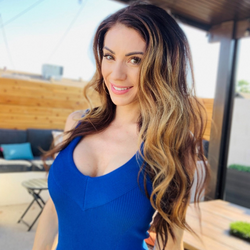 Samantha Aziz
A certified Personal Trainer, business owner wife and mother, fitness as been a passion of Samantha Aziz's since her first competition in 2010, which she placed 3rd. From there she became a Certified Personal Trainer and started her own business.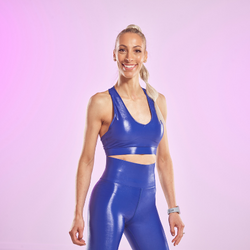 Sandra Sorgini
A Physical Health Educator and Fitness expert with years of experience in Education leadership, Sandra Sorgini is a certified personal training specialist, a CIS All-Canadian, former semi-pro Soccer player and a university soccer coach. Through her fitness brand FITSS, she has created HITTPLAY to help athletic moms thrive.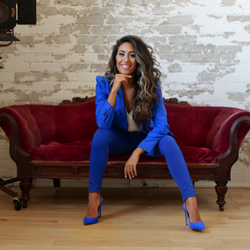 Alexia Monardo
Alexia Monardo is a Canadian born professional dancer; with over 23 years of dance training, Alexia has performed at events across Canada and the world. A dance teacher, and certified meditation and mindfulness instructor, Alexia founded her company I Am Power Movement to strengthen student's mental health.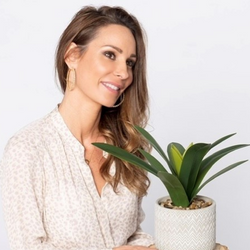 Julie Hinton-Green
Julie has overcome her own triggers and childhood trauma, which has manifested into a career of energetic healing through Reiki, breath work and movement. Julie has worked at the Addiction Rehab Clinic in Toronto for four years. She also works with clients one-on-one.